Motocross
First production of the MX3 will take place at the end of the last quarter 2023. Reserve your production slot now. Very high demand.
Pre-order Now!
MX3: motocross, 65cc equivalent, full electric
The Torrot range of electric dirt bikes has grown to continue offering the right bike to the youngest riders at each stage of their development.

This NEW powerful motocross bike, built with the same quality components used in adult bikes, has arrived to beat any challenge.

"It's time to move forward, it's time to keep growing."
Features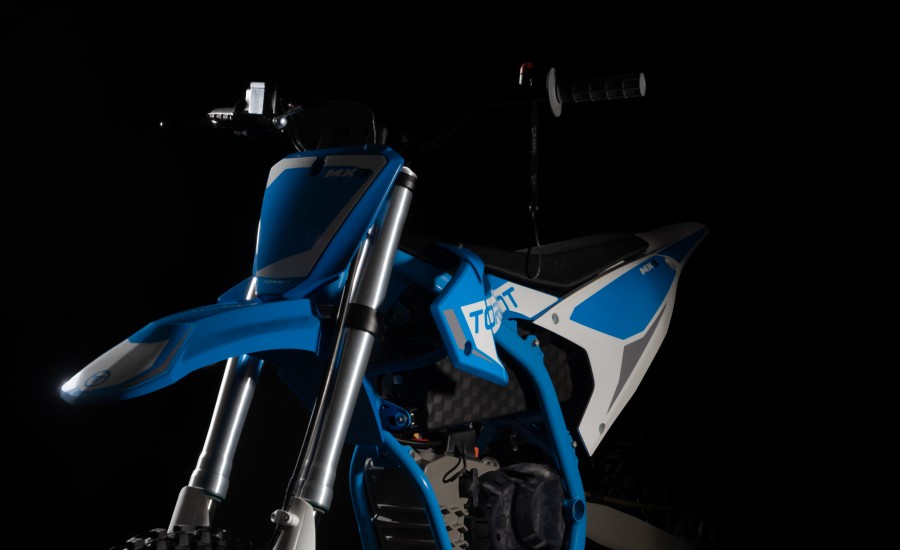 MOTOR.
BIG bike, BIGGER power. Programmable power up to 8000W.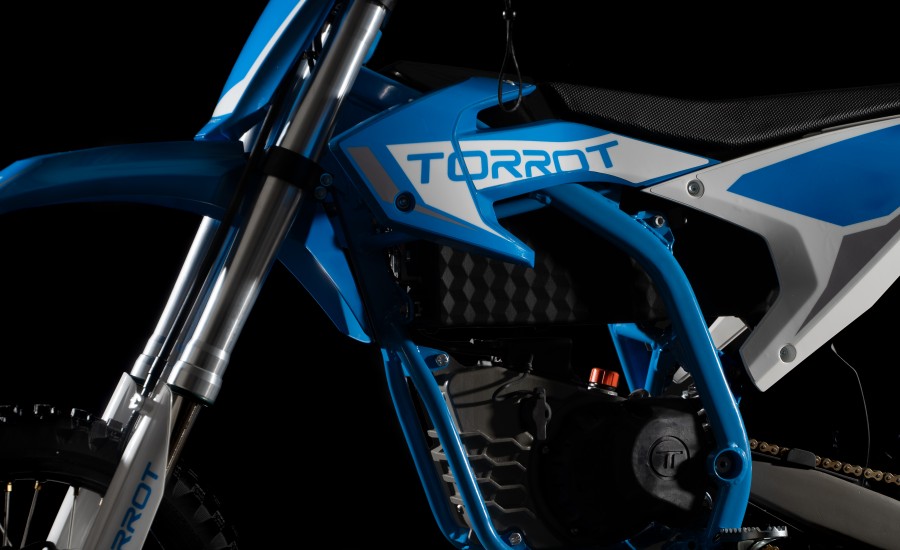 BATTERY
Removing and switching the battery is extremely easy, no tools are needed. It is manufactured from lithium which means lower weight and greater power and range.
Mounting and protection have been upgraded. In the MX3, the battery stays protected from dust or mud, thanks to the box that keeps it covered. The mounting system has been improved, making the battery remain still inside the bike.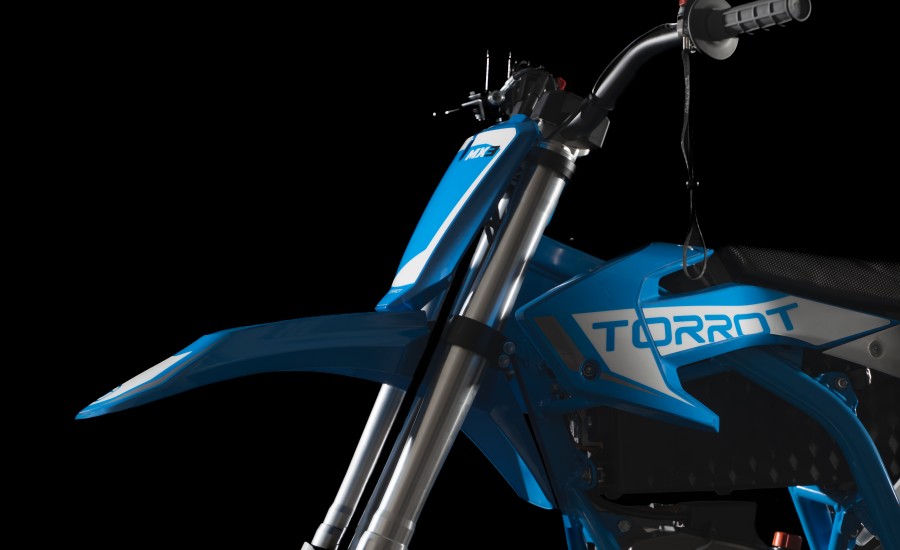 SUSPENSION
Go harder.
Front Suspension: Upside-Down forks 215 mm.
Rear Suspension: Linked suspension 270 mm.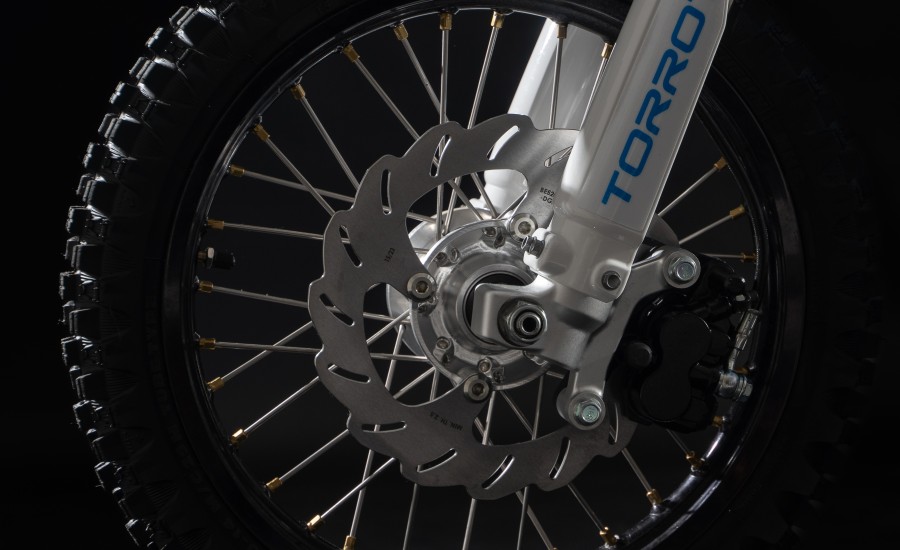 BRAKES
Drive hard, stay secure.
Front: 220mm Floating calliper, 2 pistons.
Rear: 190mm Floating calliper, 1 piston.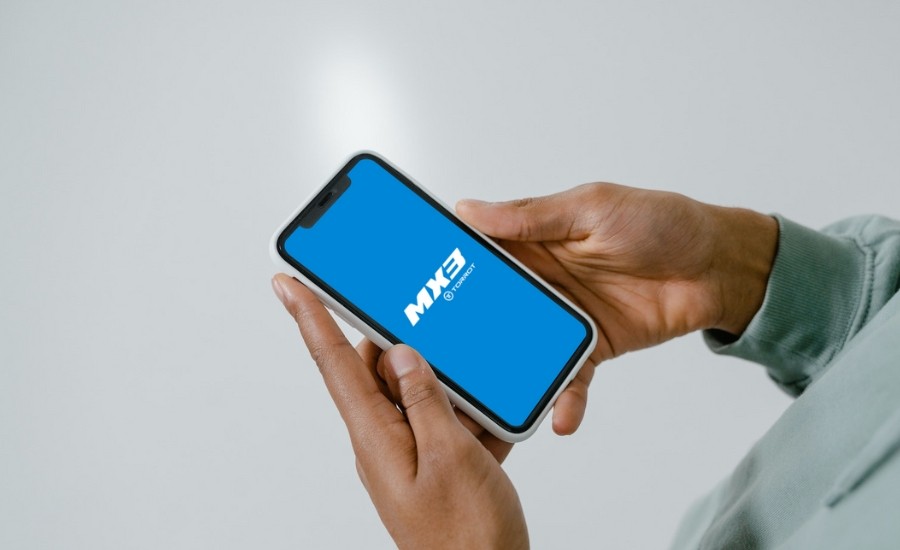 App Experience
A total new app designed exclusively for the MX3, for an upgraded experience.
Full parental Control for peace of mind (Lock/Unlock Traction).
Parameter Configuration (Power, Speed, Throttle Response).
Motorcycle Status (Battery, Temperature, etc.).
Location of the Motorcycle 24/7 (even if Main Battery is removed).
Datalogging (Star/End Datalogging using a Chronometre, Lap counter also available).
Alert Notifications (unauthorized movement, Low Battery, Battery removed, etc.).
Remote Locking (disable the motorcycle in case of Theft)
Specifications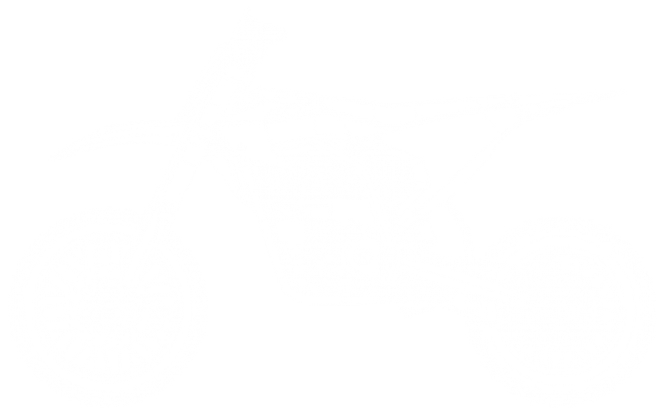 CYCLE PART
Frame

Perimetral (double cradle) - Steel.

Front Suspension

Upside-Down telescopic forks 215 mm.

Rear Suspension

Linked suspension 270 mm.

Rims

Front: 14"x1.40"| Rear: 12"x1.60".

Tires

Front: 60/100-R14 | Rear: 80/100-R12

Brakes

Front: 220mm Floating caliper, 2 pistons | Rear: 190mm Floating caliper, 1 piston.
ENGINE
Battery

Lithium. Swappable 58.8V / 33,6Ah / 1.69kWh.

Motor Controller

Programmable.

Power

Programmable power up to 8000W. Max speed 80km/h (50mph).
FEATURES
Weight

64kg (141 LBS) (with battery).

Max. Rider Weight

50kg (110 LBS).

Charger

58.8V / 600w (≈ 4 hours to fully charged).

MOTOR CONTROLLER AND BATTERY COOLING SYSTEM

Air cooled.

Others

3 Driving maps (Low, Middle, High). Bluetooth module via App (iOS/Android) remote parameter programming and parental control.
Pre-order Now!
We are taking orders now to reserve production slots.
To place your PO either: contact your TORROT sales person directly OR email TORROT directly at
[email protected]